News
6 Tips To Design The Best Laboratory Fit-Outs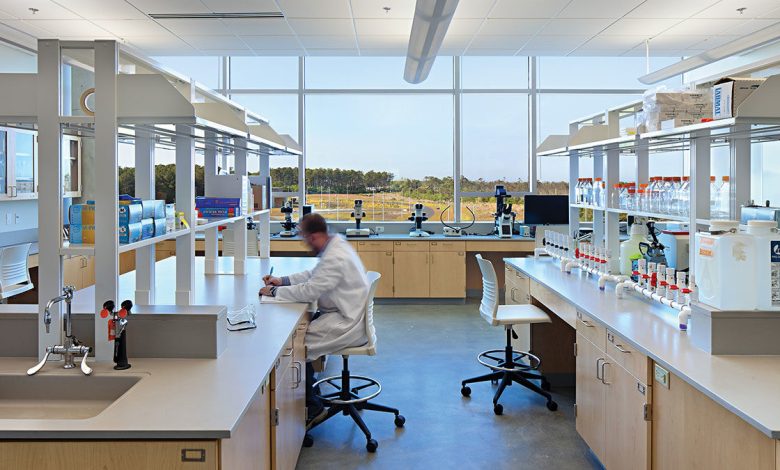 With global research spending increasing rapidly, the number of scientists globally has hit an impressive 8.8 million, with the numbers growing every day. 
Research work requires a dedicated space to work within. Especially in the case of those working in biological, chemical, and related research. Lab design is a complex issue since it plays an essential role in the research process. 
It combines features of office space with a science lab and must be created to encourage optimal scientific research. Laboratory fit-out must therefore be selected carefully. 
Read along for the best tips on designing a lab space.
Safety is of the Highest Priority
Fire detection, Biosafety cabinets and suppression systems, emergency showers and eyewash stations, and designated exits should all be conveniently accessible. 
Scientists can accomplish their needed responsibilities to the best of their ability knowing that the proper precautions have been taken.
The proper ventilation system suited to the operations of researchers should be in place. Furthermore, temperature regulation keeps people comfortable and can improve productivity.
Appropriate Sizing
Insufficient bench and gear storage space, lack of flexibility or limited expansion, and limited lab efficiency can all result from failing to adequately size the lab to suit user requirements. This problem frequently manifests itself in lab spillage into unwanted regions such as hallways and communal spaces, resulting in a variety of safety risks.
Make a List of Equipment
Having a complete list is critical to the lab layout, focusing on aspects such as:
The lab's spatial planning.

Consideration of the kind of casework to be used to house equipment.

Plumbing and HVAC services and their planning.

Understanding the requirements for power, data, and backup.
Consult a Lab Worker
A long duration of pre-planning is required to design a lab. Working with individuals who will be operating in space is critical since it needs to be adjusted to what the study demands since they can point out unnecessary elements. 
Partnership with scientists provides designers with accuracy, which is especially important for one-of-a-kind, novel scientific research.
Work with Engineers While Drawing Up Plans
To create well-coordinated designs, the lab planner, architect, and Mechanical, Engineering, and Plumbing engineers must collaborate and extensively back-check designs. 
The use of technological tools such as Revit or BIM can aid this task. Be sure to double-check the view plane to guarantee a broad view of the room. Run clash-detection algorithms and consult a mechanical engineer about equipment and ceiling heights.
Make a plan for chemical storage
Planning for adequate storage is crucial in any laboratory setting with extensive chemistry and chemical research to minimize potential safety problems and code violations. 
Communicating with appropriate authorities in the sphere early in the design phase, as well as interacting with lab users and managers, can help identify the kinds of chemicals and gases that require storage and determine the forms of storage required. 
This approach reduces the possibility of unsuitable, hazardous storage on work surfaces or under fume hoods and promotes a safe, productive laboratory.
It is obviously not easy to design a lab and pick out the appropriate laboratory fit-out for it. However, these tips are essential to ensure that the space is optimally designed and has little congestion for those working within it. Hopefully, they come in handy.